Community is at the heart of our business and is a fundamental piece of our success as a Real Estate team. This city was built on the idea that our communities are the heartbeat and truly are what make Calgary whole. This year we got an opportunity to connect with a local community's neighbourhood school as well as the food bank to take part in the spectacular fundraising event known as CANstruction.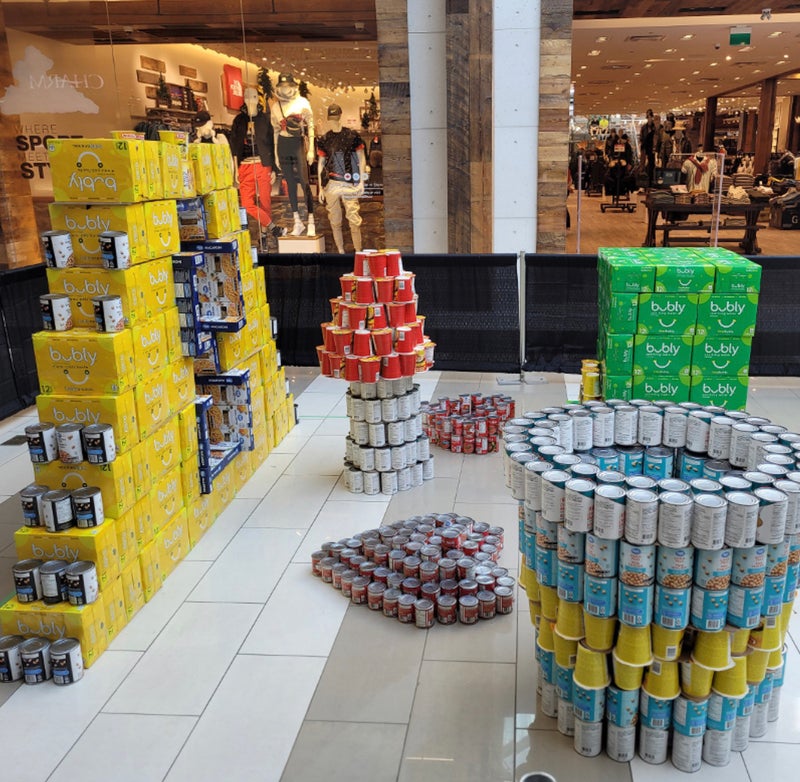 CANstruction is an annual event held by the Calgary Food Bank in which teams of architects, engineers, designers, and students create incredible structures entirely out of canned food. The structures are then displayed at Southcentre Mall for a few weeks before being dismantled and the cans are donated to the food bank. The event aims to raise awareness about hunger and food insecurity while also collecting much-needed food donations for the food bank. It encourages creativity and teamwork among participants, while also providing an opportunity for the community to come together and support a good cause.


Led by their teacher, Alexandra Matos, the team of dedicated students from St.Michaels spent months preparing for this annual event where they got to compete against some high level professionals including designers, architects, and engineers representing teams from The City of Calgary, Suncor, Maple Reinders, Associated Engineering, Bantrel, St. Ambrose school, Spartan controls and Fluor. The theme for this year's event is "Alice in Wonder"CAN"" and their goal was to build an amazing and creative multi dimensional design with a variety of food cans. Their student-led design turned out exactly as they imagined and they hope it will lead them to achieve their ultimate goal of winning the people's choice award.

St. Michael's School is one of the 2 schools in this year's competition and it will be their fifth year taking part. Not only does group of dedicated students learn about teamwork, leadership, engineering and design but It's also a great opportunity to learn about hunger and food insecurity. They get to contribute to a good cause and work alongside the Calgary food bank, on our greater community's essential services. It helps to raise awareness about the issue of hunger and the importance of supporting local food banks. The event also provides an opportunity for students to engage in a meaningful community service project and learn about the importance of giving back to others in need.
St. Michaels school is an important piece of our inner westside community and we would love your support in supporting them by voting for their masterpiece "through the door of possibilities". 
Connecting you to Calgary communities
---Claire