Amazing location and a massive don't often come hand in hand but this Oakridge gem has it all!  If you're dreaming of having a garden, play structure, outdoor kitchen, hot tub, or even a pool, look no further than this beautifully renovated home on a massive lot in wonderful Oakridge. This residential neighborhood located in the southwestern quadrant of Calgary, is bordered by the Tsuu T'ina Nation to the west, 24 Street SW to the east and nestled right between Southland Drive and 90 Avenue SW. The community was established in 1968 and has since grown to become a vibrant and diverse neighborhood with a population of over 6,000 people. It is primarily a residential area, with a mix of single-family homes, townhouses, and apartment buildings. It is an ideal location to raise a family and this home has everything you need, it has been completely redone to a level of luxury that makes you and your home feel extra special.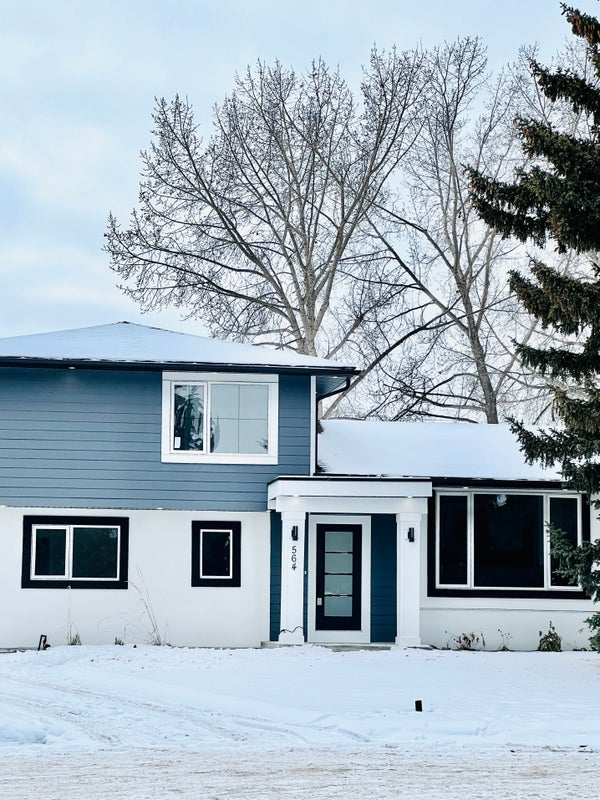 One of the main attractions of Oakridge is beautiful South Glenmore Park, which is located just across 90th avenue. This park offers a wide range of recreational activities, including hiking and biking trails, picnic areas, playgrounds, and sports fields. The park is also home to the Glenmore Sailing School, which offers sailing lessons and rentals to the public.
Being in a more mature neighbourhood means you get that neighbourhood feel with well established local schools.   This home is within walking distance to Louis Riel School, a K-9 school with the CBE, and St. Cyril School, a K-6 Catholic school. There are also several shopping centers in the area, including the Oakridge Shopping Centre and the Glenmore Landing Shopping Centre, which offer a variety of stores and services. With Stoney Trail opening over a year ago, these shopping centres have grown, modernized, and expanded as more people discover the beauty of Oakridge thanks to this new access point.
Overall, Oakridge is a beautiful and family-friendly community that offers a high quality of life for its residents. Its close proximity to South Glenmore Park, as well as its numerous schools and shopping centers, make it an ideal place to live for families and individuals alike, especially those who thrive in the outdoors. You can't get such a beautiful home on a massive lot anywhere else in Calgary that's only a stone's throw from one of the most beautiful natural areas in all of the city.  Make this Oakridge home yours, reach out to take a closer look.
Keeping  you connected to Oakridge & Calgary,
---Claire