A gem in the heart of Calgary's North West
Scenic Acres is a suburban residential community located in the northwest quadrant of the city of Calgary, Alberta, Canada. It was established in 1981 and quickly became one of the best areas in Calgary to raise a family. The neighbourhood is bounded by Crowchild Trail, Nose Hill Drive and Stoney Trail is just to the west making it easily accessible and only a short commute to the downtown core via Crowchild Trail.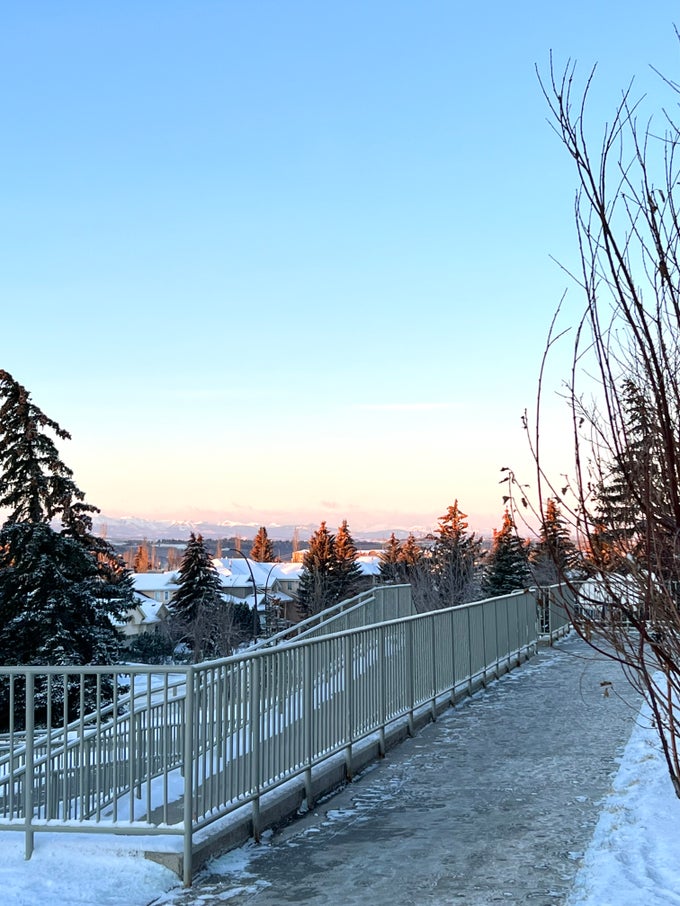 Life in Scenic Acres is peaceful and serene and it has a strong sense of community and family-oriented lifestyle. The community is predominantly residential, with single-family homes, townhouses, with a few condo complexes but the overall density is relatively low compared to newer neighbourhoods.
One of the most significant advantages of living here is the natural beauty and scenic views it offers, hence the name of the community itself. You get spectacular views of the Rocky mountains. The community is surrounded by green spaces, parks, and pathways including Scenic Acres Park, Scurfield Park, and Silver Springs Golf and Country Club. Just a short drive away, you'll find Nose Hill Park, a large urban park featuring over 11 square kilometers of natural grasslands, forests, and wildlife habitat, making it a popular destination for outdoor activities such as hiking and biking. While it's not mountainous or covered in trees this urban park does offer spectacular views and is great for family walks in the warm summer months. Other green spaces nearby
If you need amenities you'll have no problem finding them, being a mature neighbourhood in the highly sought-after North West quadrant, you'll find everything you need just a short drive away including a massive shopping area with everything you could imagine right in Crowfoot Centre, just to the north across Crowchild. There you'll find many restaurants including some family favourites like Joey's and Boston Pizza, there are gyms and wellness services, a cinema as well as great local shops including Crave Cupcakes and Bon Ton meats.
Right in Scenic Acres you'll find a few local school options, making it a convenient area for families looking to settle down in their forever homes. First, there's Scenic Acres School, a public school with the Calgary Board of Education, next there's Monsignor Doyle Elementary School with the Catholic board and École du Nouveau monde with the Francophone board, FrancoSud. The above photo is taken from the front steps of École du Nouveau Monde, with unobstructed views of the beautiful Rocky Mountains, what a great way to start your day!
There is also a very active community association that hosts a ton of events for all ages including summer camps, community cleanups, and other social gatherings such as astronomy night and an Easter egg hunt.. These events provide an opportunity for residents to come together and socialize, fostering a sense of community and belonging.
Overall, life in Scenic Acres is calm, relaxing, and enjoyable, and this idyllic suburban community offers a peaceful and picturesque environment for its residents to live and enjoy their lives.
Keeping you connected to Calgary communities,
---Claire