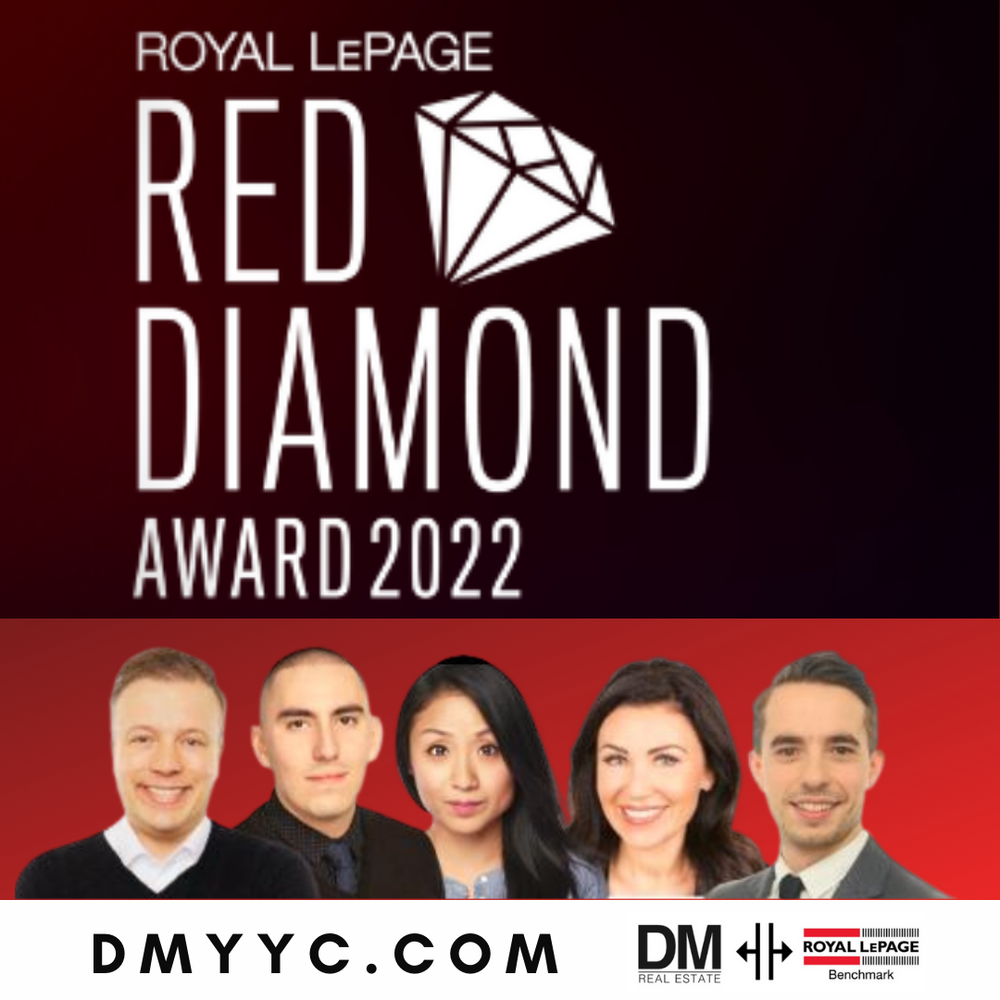 DM Real Estate was recently recognized at the annual Royal LePage Benchmark awards for
outstanding achievement in 2022
with our team earning the
Red Diamond Award
. This award is one of the highest levels of achievement given out by Royal LePage, one of Canada's leading real estate companies. It recognizes the top 2% of Realtors in Royal Lepage  across all of Canada making
DM Real Estate among the top 2% of mid sized Real Estate teams in the country and among the top tier right here in Calgary
. The award is a symbol of excellence in the real estate industry and we are beyond proud to be among such an elite squad in our beloved industry.
 Over the years we have gotten bigger, better, and stronger and our client-focused philosophy has earned us this prestigious award recognizing the outstanding work our exceptional Realtors including David Magnan, Daniel Medina, Pamela Chai, Aidan Rees & Karissa Robson.
It is truly an honour to work among such a strong group of strong professionals crushing it in  Calgary's Real Estate industry.  Together with my team, we earned this award by working hard to ensure our
clients receive the best quality service possible for every single transaction.  
The most important piece of our puzzle is working with the best people. We know our clients are looking to make a significant and important life decision and we want to be there every step of the way.    We are beyond touched that so many of you have trusted us to help you achieve your goals whether it be investing in your first home, upsizing, downsizing, or cashing in your investment to embark on a new life adventure and start a new chapter in your life.  Helping you achieve your real estate goals is what we strive for every single day and we are working even harder to make 2023 a more spectacular year for our team and our wonderful clients.   Once again,
we can't thank our clients enough for helping us achieve this prestigious award,
we couldn't do it without you and your continued support and trust.  
Keeping you connected to Calgary Real Estate,
---Claire