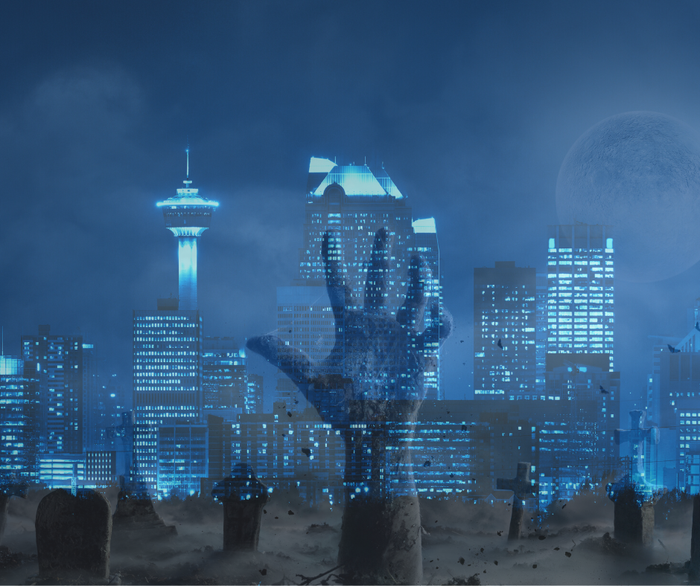 While it's not officially Halloween, it's definitely Halloween weekend here in Calgary and the people are out and about dressed up in all kinds of halloweeny things from clowns, to witches to your favourite Disney character. If you're looking for something fun  to do, check out this list:
Tickets are required for this spooktacualr event but it takes you through a magical pathway litup with spooky pumpkins and other Halloween fun!
Ghouls night out is a tradition here in Calgary, if you've never been you should put it on your list!  Tickets are required so go check out their website to snag some.
The farmyard is definitely one of Calgary's most family-friendly fun days out!  They are hosting pumpkinny & halloweeny night events until the end of October so don't forget to bring your flashlight!
Heading to the Zoo this weekend? Go in your costume and head to the treat stations to start your trick-or-treating a little earlier this year.  The event runs from the 29 to the 31st!  A great alternative for the littles who might not make it out on Monday night.
Head to Winsport to practice your swing on the transformed 18-hole course at Winsport, filled with pumpkins, ghosts, and spiderwebs. Fun for the whole family and don't forget to come in your costume!
If you're up for adding a little more scare to your life, head to Sceamfest at Stampede Park! The largest and most terrifying event in Calgary. The fun starts at 7 and goes until midnight, there's a lot to keep you busy and scared, not recommended for anyone under 12.
Check out calgaryghostwalks.com to see what's haunted here in our lovely city. See what's wandering the halls of the Hose and Hound, Inglewood is on the schedule for Halloween Monday!
Head to Cobbs adventure park to check out the field of screams and outrageous haunted houses.  It's not for the faint of heart and is bound to send a chill down your spine.
Your local community association
Hoping to stick close to home for some Halloween fun? Check out your local community association, they may be hosting a fun event for the kids so they can test-ride their costumes before the big day!