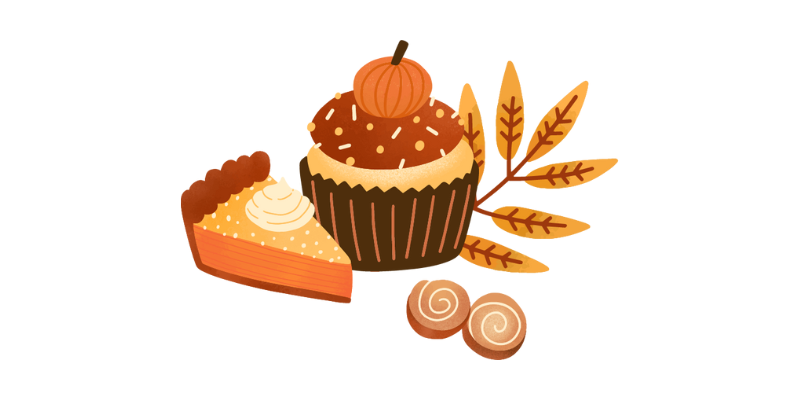 I love pumpkin pie!  I love it most after a delicious Thanksgiving meal cooked by someone else, ha!  It's one of those Thanksgiving staples that you don't want to miss out on because October is the best time of the year to dabble in all things pumpkin.  I'm no baking expert but I do trust the experts at Canadian Living because every recipe I've ever tried has been spot on so there's no reason this should be any different.  We are hosting a small family gathering to celebrate the holiday and I do plan to attempt to crush 
this recipe
.  I"m not well versed in baking pies so there is a chance I pivot to
this one 
because cheesecake is my most favorite desert in the world. I feel like marrying my love of pumpkins and cheesecake should result in something delicious and tasty, right? If I'm feeling ambitious, I might attempt both but at this time I will examine my options and audience and come up with a game plan that can only result in me enjoying a delicious dessert, I hope!
 What's on your Thanksgiving menu?  Will you pumpkin? or pecan? Pie or cheesecake? Whatever you choose to go with, I hope you have a wonderful weekend and take this time to get together with family, and friends or take time for yourself.  If you can, try to take a minute to be grateful for whatever it is you are grateful for if you need inspiration, I would start with the weather.  I am beyond grateful for these amazing warm Fall days we're having here in Calgary so if you can get out for a walk and see the beautiful colours that surround us, I promise you will feel grateful.
I'll leave you with these wise words from country mogul Willie Nelson "when I started counting my blessings, my whole life turned around".  Great words to live by! Wishing you and yours a wonderful Thanksgiving!
-Claire-
-Self-proclaimed pumpkin lover