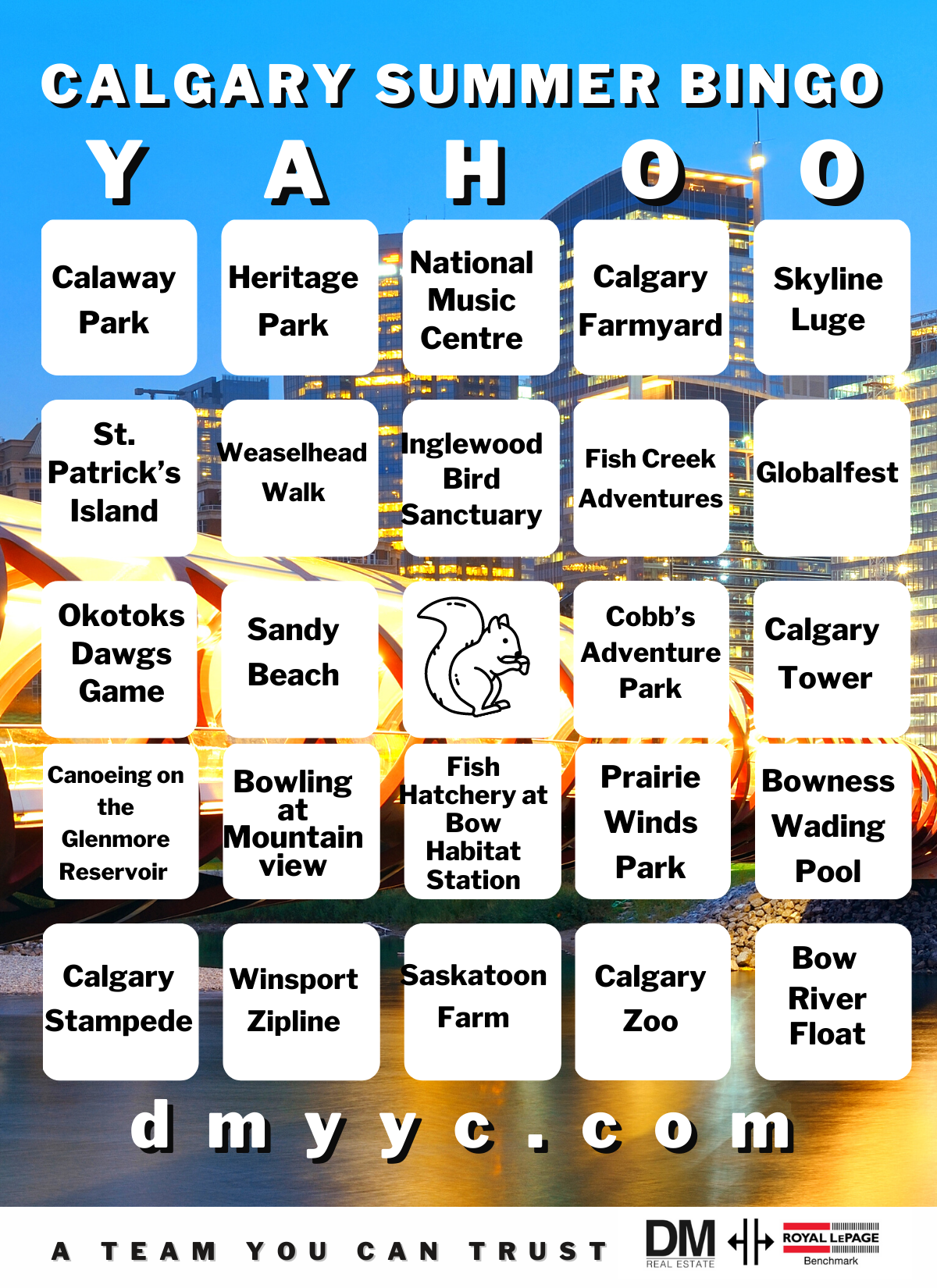 Summer in Calgary is glorious! With the sun rising in the early hours of the morning and not setting until close to 10 pm, you can fill your days with tons of fun things to do, and let's be honest, you have to pack it in while you can because while the days are long and the season is short. Too short, but unfortunately there's nothing we can do about that so we must take advantage of the summer days we have while we have them. But what is there to do? I can help with that! This card was created for exactly this reason, to take the guesswork out of what to add to your summer to-do list. Don't waste your time trying to figure out what to do, take inspiration from this Calgary YAHOO summer bingo card and start checking things off your list. There's something for everybody! Some of them are free, some are not, but most can be enjoyed by the whole family and if you have out-of-town guests, they will be impressed by your ability to find some unique activities that you might not find on your typical to-do in Calgary list. This is inspired by me and my family exploring our city one summer at a time and I give you my stamp of approval for all the fun things you'll find here. So pack up your sunscreen, hats, bug spray, and water and start adventuring in your own backyard.
My favourite outdoor activity: Canoeing on the Glenmore Reservoir with rented canoes from the Calgary Canoe Club
My favourite indoor activity: Exploring the National Music Centre
What's yours? I'd love to hear what you love to do in Calgary over the summer months, I'll need new activities for next year.