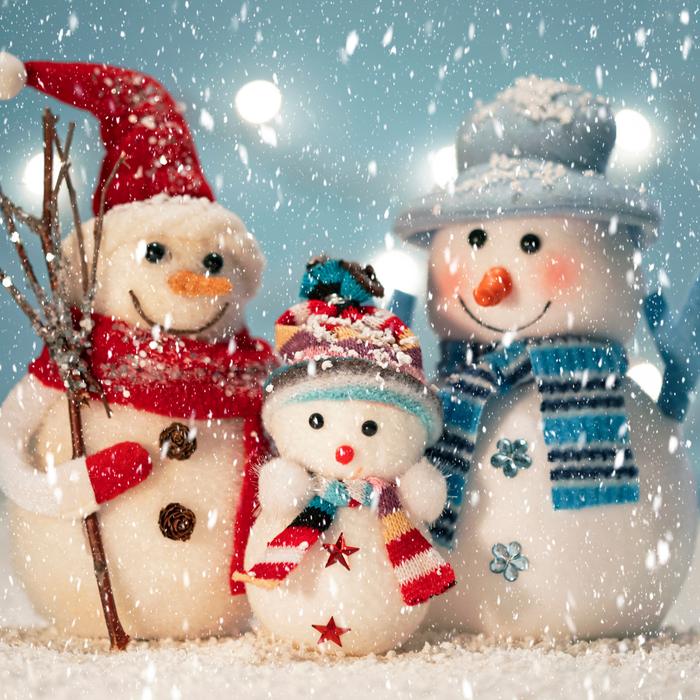 It's Family Day weekend in Alberta and there's tons of fun family friendly activities for everyone to enjoy right here in Calgary, so grab your family be it your kids, parents, grandparents, partner or good friends and get out and discover something new in our beautiful city.  Here's a list of activities you can add to your long weekend to do list!
1.T
he
National Music Centre
will have
FREE
admission for Studio Bell on February 21.  They will also be hosting the Dueling Piano Kings that day so if you've never been, it's your chance to check it out.
3. 
Hot Chocolate Fest
is still on in
114
places across Calgary.  You can pick your top 5 and try them out over the weekend and add your vote for the tastiest one.
4.
Perhaps pair a hot chocolate with the
Glow
festival taking place along Stephen Avenue.  There's also an hourly light show at the Galleria of trees once the sun sets. If you get cold, take a few minutes to warm up with one of the firepits set up along the way. It's family-friendly and definitely one of the more unique festivals our city has hosted.
5.
You have your hot chocolate, you're at Glow, now add a few extra laps and check out
Chinook Blas
t
while you're down there.  Calgary's downtown core is alive!
6.
If you're looking for some daytime fun with the family, check out the
Bow habitat Fishtival.
It's happening on Saturday, Feb. 19th and they have a few extra indoor and outdoor activities to go along with their regular programming.
7.
If you want to take fishing to the next level, you can!
Family fishing weekends
are offered twice a year in Alberta with Family day weekend being one of them. Albertans can give fishing a try on waterbodies with open fishing seasons, all fishing regulations still apply. 
8.
Want something indoors? Check out the
Hanger Flight Museum
.  On Family Day they have a buy one admission and get one at 50% off The Hanger Flight Museum houses over two dozen aircraft representing the civilian, military, and commercial history of flight in Canada. Family day 10-4 at the Hanger Flight Museum, 4629 McCall Way NE, Calgary
9.
Celebrate Family day by being active at the
Trico Centre!
On Family Day, admission will be just $5 per person, and there will be more activities than you can imagine.  You must register in advance for most activities so check out their website to learn more.
10.
Go for a skate at the
Olympic Oval
! The Servus Free Family Day Skate returns to the Olympic Oval this season.  Helmets are required but the admission is FREE - happening on Family Day from noon-5pm at the Olympic Oval - University of Calgary, 2500 University Dr NW, Calgary.
11.
If shopping isn't on your weekend list, it probably should be. 
The Little Modern Market'
s winter edition is happening this  Saturday at the ATCO Park Commons Building on Forand Street.  5$ entry fee but there will be a ton of vendors showcasing their products and they'll also have Calgary Heritage Roasting Co. onsite with delicious coffee plus FREE balloon animals and glitter tattoos for the littles. 9:30-3:30.
12.
Take in a show! 
The Storybook theater
is showcasing their version of the Descendants with they're version  of Disney's Descendants: The Musical. Check out Storybook Theatre to see about tickets or the on-demand virtual option.
13.
Feeling adventurous?
Nightrise
, in Banff which combines multimedia, storytelling, and nature at the Banff Gondola, a journey like no other. Lots to discover at the Peak of Sulphur mountain and get a view like none other as you watch the sun set on beautiful Banff.
14.
If you're looking to keep things a bit  more low-key, check out these community events taking place across the city:
Tuscany Family Day Winter Party 11-2 at theTusacany residents association

Sunnyside park party 2-5 on Family Day at the New Edinborough Park, 625 3 Ave NW

Winter Festival at the Strathcona Community Association on Family Day 11-2
Fun Fact:
Did you know that Family Day is made in Alberta?  In 1990, the ruling government at the time thought that people needed a break between new year's day and good friday which is a moving target and some years could be as early as March or as late as mid-April, boy were they right!  I'll take it and I look forward to doing something fun with the people I love!  Happy Family Day Weekend everyone!