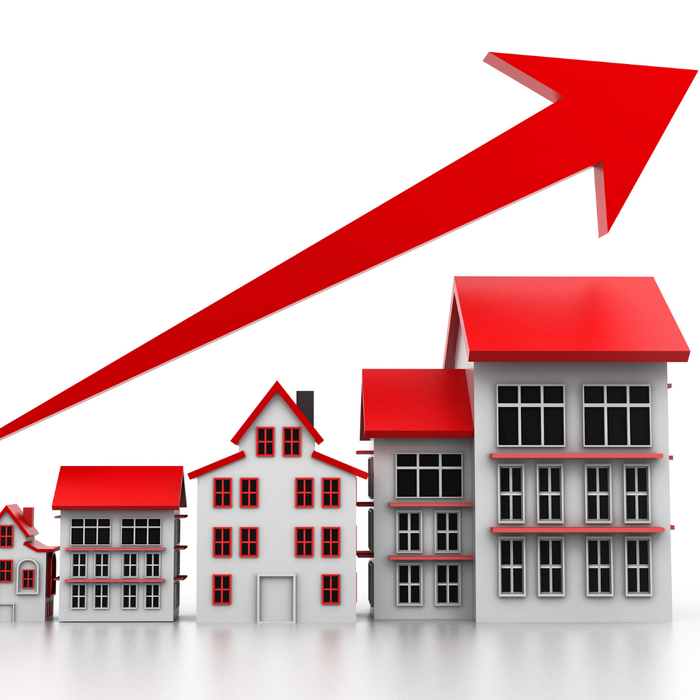 And just like that, 2021 comes has come to a close with Calgary's housing market going out with a bang and showing no signs of slowing down. Sales in December 2021 were higher than what we typically see for that month pushing 2021 to a record year for home sales reaching 27,686 units. 2021 was a very active year with many buyers trying to find their perfect home, but the lack of supply made it challenging for everyone to achieve this goal. We are heading into 2022 with some of the tightest market conditions we've seen in over a decade and there is still an abundance of buyers eager to get into the market or upgrade their current home. The market needs listings to help satisfy this demand, so if you're planning to list your home in the upcoming Spring market, it might be worth your time and energy to list it now. With stabilized lending rates at the moment, the pool of buyers remains high and these tight conditions are making it challenging to make a move. I can provide you with a free home valuation and let you know what your house is worth should you want to list it today.
Here's how things went down in 2021 in all segments of the Calgary Market and nearby communities.
Calgary's Detached Market
There were 17,038 sales in 2021, just below the record set in 2005
Sales remained over 40% higher than long-term averages and had there not been a supply issue, this could have been a record year.
Inventory levels remain low and we are heading into 2022 with only 898 units in inventory, the lowest detached inventory on record.
Strong sales caused inventory levels to go below 1 month which is tighter than the spring market.
The detached sector has recorded the largest annual price gain at nearly 10 per cent, recovering from the 2015 annual high and exceeding it by nearly 3%.
Calgary's Semi-Detached Market
2021 saw 2571 sales in this segment of the market, an annual gain of 55%.
Affordability and supply issues in the detached market brought more buyers into this segment with sales outpacing new listing growth. Months of inventory remain below 2 in the last 3 months of the year.
Tight conditions lead to price growth with December prices nearly 10% higher than last year.
This segment has seen an annual price improvement of 8% but not all districts have experienced a full recovery including City Centre, North East and South districts.
Calgary's Row Housing Market
This segment of the market has increased in popularity with strong sales outpacing new listings creating tight conditions and stronger prices.
Inventories were not as challenging earlier this year so the pace of price growth was not
Despite the gains, prices remain nearly nine per cent lower than the previous high.
Calgary's Condo Market
The record sales in December were not enough to support annual record-high sales for this property type.
Unlike the other property types,the condo market has not experienced many supply challenges, as inventories this year generally remained above historical levels.
The growth in sales was able to shift the market from one that favoured the buyer to one that was relatively balanced.
The balanced conditions did support modest annual price growth of just 2%.
Each district saw some improvement in price this year, from 1% in the City Centre to 6% in the West District, but prices are still recovering across all districts and citywide prices remain 14 per cent lower than previous highs recorded in 2014.
Airdrie's Market:
December sales reached record levels despite the reduction in new listings.
Strong sales have caused inventory levels to drop to a mere 82 units, the lowest they've been since 2005.
In 2021, Airdrie recorded a record 2,299 sales, 78 per cent higher than activity recorded over the past 10 years and is 36 per cent higher than the previous record set in 2014.
Airdrie's growth in demand could be attributed to the relative affordability of detached homes compared to Calgary and hybrid work situations require less commuting.
The limited supply has led to increased prices with the annual benchmark hitting $380,867, 12% higher than last year and 2% higher than the previous annual record.
Cochrane's Market
Despite low levels of new listings relative to sales, Cochrane's sales reached record levels in 2021.
The sales-to-new-listings ratio has exceeded 100 per cent for four of the past six months
Inventories dropped to the lowest levels seen in over a decade causing further tightening in the market,
The exceptionally tight conditions have caused further price gains.
As of December, the benchmark price was nearly 10 per cent higher than levels reported last year.
The benchmark price has increased by seven per cent, reflecting a new record high for the town.
Okotoks' Market
Despite persistent challenges with supply levels, sales in Okotoks reached record levels in 2021.
The strong sales weighed on inventory levels, which on average eased by 41 per cent this year and remain over 50 per cent lower than what the market typically has available.
Easing inventory and strong sales left the months of supply at record-low levels in December with less than one month of supply.
It's been a seller's market throughout the year, there have been some significant gains in prices.
On an annual basis, the benchmark price hit a new record high at $474,842, which is an annual gain of nearly nine per cent.

All statistics and data come directly from the Calgary Real Estate Board. Please contact me directly for specific information about your neighbourhood and for a free home valuation report for your property.