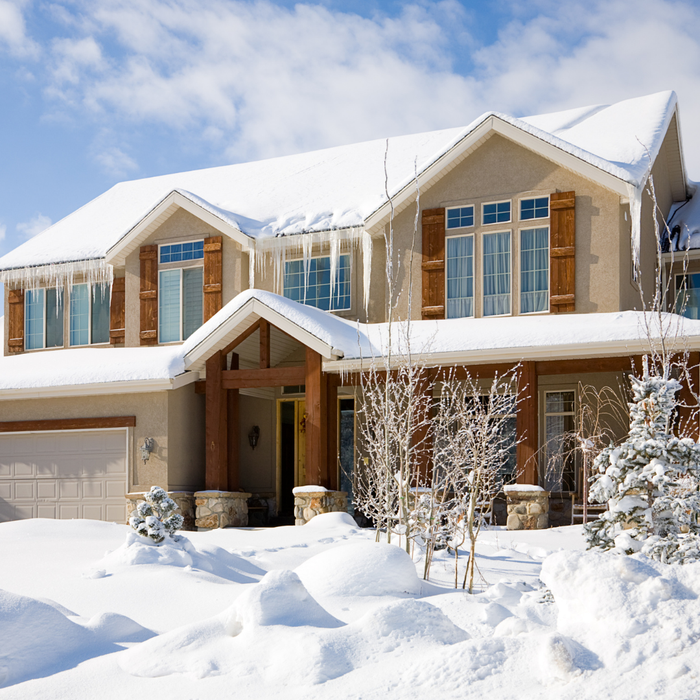 Calgary hasn't seen a November like this in over 15 years!  The demand for all types of properties is up which translates into 2,110 sales in a month that typically sees some of the lowest activity in the year.  We didn't hit the record which was set in November 2005 but we came close. Part of this may be due to the fact that "Lending rates are expected to increase next year, which has created a sense of urgency among purchasers who want to get into the housing market before rates rise," said CREB® Chief Economist Ann-Marie Lurie. This combined with low supply levels will likely mean things won't slow down in December.
City of Calgary overall:
1

,989 new listings hit the market in November which was fewer than the number of sales this month making the sales-to-new-listings ratio of over 100 per cent.

 Inventory levels dropped to 3,922 units and the months of supply dipped below two months.

It's normal to see inventory levels dip as many people would rather not have their home on the market over the holiday season but this typically goes hand in hand with slower sales and this year, this is simply not the case.

Sales have stayed relatively the same since August.

Persistent demand with low supply has caused the benchmark price to trend up for November to $461,000.
Calgary's Detached Market
Conditions continued to tighten in November, sales-to-new-listings ratio  pushed up to 118 per cent and the months of supply dropping to 1.2 months. This is more common in the Spring market, not so typical for the winter months.

More than half of sales occurred in the $400,000 – $600,000 price range

The largest sales gains occurred for properties priced above $600,000. Homes priced above $600,000 now reflect nearly 31 per cent of all sales, far higher than the 23 per cent recorded last year.

Benchmark prices rose to $542,600, a new monthly record and nearly 11 per cent higher than last year's levels.

The strongest growth occurred in the West, where gains exceeded 13 per cent. 

The City Centre remains the only district where prices remain below 2014 highs.
Calgary's Semi-Detached Market
Another record-high month of sales pushed year-to-date sales to 2,436 units. 

This is not only a year-to-date record, but also 13 per cent higher than the annual record set in 2014.

With less supply choice in the detached sector, many buyers have shifted their focus to semi-detached homes. Just like the detached market, semi-detached supply levels have been struggling to keep up.

Supply levels remain below 2 months.

So far this year,most sales have occurred in the $300,000 – $400,000 range

 Activity has also  increased at the upper end of the market, where semi-detached homes priced above $700,000 now reflect more than 20 per cent of all sales. Last year, this segment only represented 15 per cent of semi-detached sales.

With gains in all districts,  the semi-detached benchmark price rose to $429,800, which is nearly nine per cent higher than last year. 

For this year,  prices have recovered in all districts except the City Centre, North East and South.
Calgary's Row housing market
Row properties didn't face the  same supply challenges as semi-detached properties so far this year. As a result, the row sector has seen the largest growth in sales, which have already surpassed the annual record high.

Row properties are a great alternative to condominium living, offering the benefits of low maintenance living with more space than an apartment style condo. 

Nearly 83 per cent of all sales that occurred in this sector were priced below $400,000.

Conditions aren't as tight as other  segments but strong demand has caused  inventories to fall.

Prices have remained relatively stable with the benchmark price rising 6% from last year; it still remains lower than the highs of  2015.
Calgary's Condo Market
The apartment condominium sector recorded another month of strong growth, contributing to year-to-date sales of 3,834. 

Sales are far from record highs, but this is still the highest level of activity seen since 2014.

Supply challenges are nothing like the detached market apartment condominiums therefore price growth and recovery in the sector have remained far lower than the other property types. 

On a year-to-date basis, prices have improved by more than two per cent going against the trend of the steady annual decline recorded since 2015.
Airdrie's Market
November sales reached record levels despite limited inventory in the market. 

There 106 new listings this month compared with 144 sales, driving the sales-to-new-listings ratio up to 136 per cent. Month's supply remains lower than one month.

It's been a sellers market since mid 2021  and this has had a significant impact on prices. On a year-to-date basis, benchmark prices have risen by nearly 12 per cent, with the strongest gains occurring in the detached sector.
Cochrane's Market
Similar to Airdirie,  Cochrane experienced another record month of sales in November. Year-to-date sales reached 1,163 units, which is double the long-term average for the town.

Cochrane's housing supply is struggling to keep up with demand. New listings eased this month, pushing the sales-to-new-listings ratio above 146 per cent, and inventories fell to 77 units. 

Months of supply have dropped below one month, the lowest ever recorded for November.

Persistently tight conditions continue to impact prices. On a year-to-date basis, prices have risen by nearly seven per cent, with gains recorded for every property type.
Okotoks' Market
New listings were higher this month than last year's levels, but they could not keep pace with sales. 

The sales-to-new-listings ratio remained above 100 per cent for the second month in a row, causing further declines in inventory levels and the months of supply.

Strong demand and low supply means that the market continues to favour the seller putting upward pressure on prices