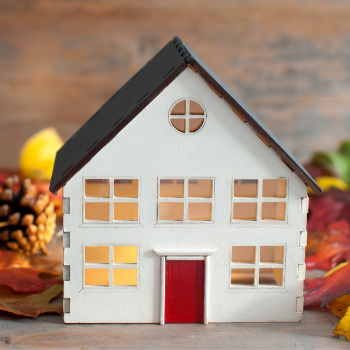 Here's the pulse on Calgary's Real Estate Market for August 2021.  All statistical information is provided by the Calgary Real Estate Board and consolidated to give you an overview of what's happening in and around Calgary.   Here's what you need to know:
Citywide
August sales within Calgary reached 2,151 units, which is 37 per cent higher than last year

The eight-month total of 19,516 sales is higher than annual sales figures recorded over the past six years.

As of August, the total residential benchmark price was $459,600, slightly lower than last month, but over 9%  higher than levels recorded last year. 
Calgary's Detached Market
There were gains in every quadrant

August sales totaled 1,300 units, which is 31 per cent higher than levels recorded last year

 inventory levels  fell to 2,770 units this month leaving about 2 months of inventory

August prices remained relatively stable compared with July figures, but were more than 10% higher than levels recorded last year.
Calgary's Semi-Detached Market
Record-high year-to-date sales total of 1,797 units, more than 70 per cent higher than last year. 

Sales have improved across all districts in the city, but the largest gains occurred in the West, North West and City Centre.

Inventory levels rose over three months in August for the first time since October of last year. More balanced conditions means prices tend to stabilize

The semi-detached benchmark price was $430,000, nearly 10 per cent higher than last year, strong price gains across all areas of the city
Calgary's Row Housing Market
The pace of growth in the sector has slowed, but row sales maintained their momentum in August

The row benchmark price in August pushed above $300,000, 8% higher than last year

Row prices have improved, but they remain lower than previous highs across every district in the city
Calgary's Apartment &  Condominium Market
Sales activity in August was higher than anything recorded over the past six years,

 inventory levels remain elevated compared to last year 

August saw 332 sales and 1,786 units of inventory with a supply of approximately 5 months

Conditions are better than last year but it's not the sellers market like the detached market experienced this year.

The benchmark price was just over 2% higher than last year, but it remains nearly 16 per cent lower than previous highs.
Airdrie
New listings essentially matched the number of sales in airdrie maintaining their overall supply at just over a month.

Tight conditions have lead to price gains

The benchmark price reached $389,500, which is nearly one per cent higher than last month and nearly 14 per cent higher than prices recorded last year.

The detached segment is driving the gains in Airdrie
Cochrane
Cochrane is short on supply

August saw 88 new listings added to the resale market matched by 90 sales, keeping inventories quite low at 154 units.

With low inventory, the market continues to favour the seller driving up prices. With fewer than two months of supply, tight conditions have been impacting prices with the benchmark price totalling $452,400, 12 per cent higher than levels recorded last year.
Okotoks
Only 56 new listings were added compared with 65 sales, causing inventories to drop to 85 units

The months of supply fell to the lowest level ever recorded in August at 1.3 months.

It's still a sellers market and prices are creeping up

The benchmark price in August reached $490,500, nearly one per cent higher than last month and over 11 per cent higher than prices recorded last year. 

Price gains continue to be driven by detached homes, which have recorded year-over-year gains of nearly 13 per cent.
With the fall season on the horizon, we always expect a slight uptick in activity for the upcoming months as it's commonly a time of year when people like to make a change. If you're planning to sell your single family home, this is a great time to do it especially if you're in an outlying community where inventory levels are low. This data offers a general overview of market activity for all of Calgary and its surrounding areas, but every neighbourhood is unique and has its own data. If you're thinking about buying or selling, get in touch and I'd be happy to give you the pulse on your neighbourhood.