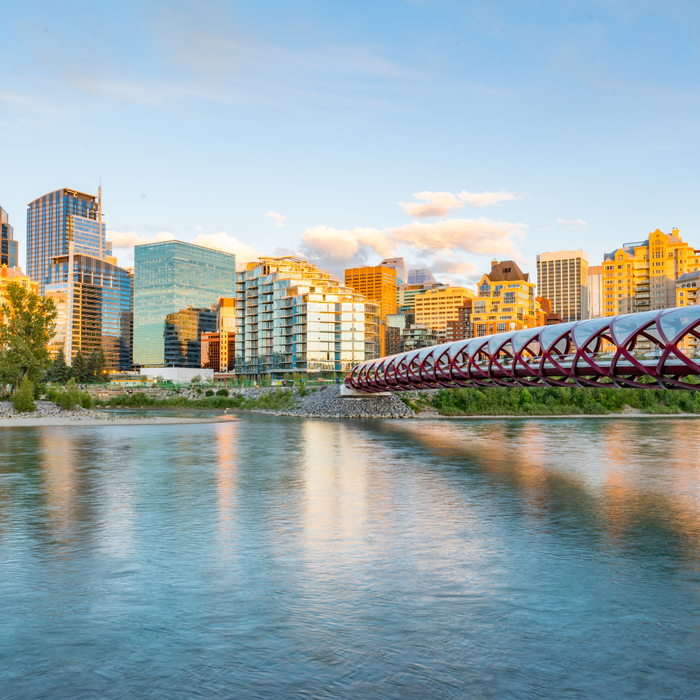 Not sure how to summer in Calgary? Let this list of 60+ activities be your guide! The city comes alive during the warmest months of the year and we take advantage of getting out and enjoying it when we can to soak it all in. This bucket list is for everyone!  It's for those who've lived here a number of years and still haven't done it all and it's also for those coming to visit for the first, second, tenth, or hundredth time and want to fill up their days with fun-filled activities.  There's tons of stuff to do in Calgary, this is just a few I've got planned for the summer in no particular order.
Check back on the blog for more detailed information about these activities or learn about them via our Instagram and Facebook pages @dmyyc. We'll also be adding more as the summer goes on, if you have anything to add, please don't hesitate to reach out, we're always looking for new and exciting things to do.
Let your Summer Adventures begin:
Heritage Park

Reader Rock Garden

Calaway Park

Granary Road

Calgary Stampede

The Cage, batting cage at Shouldice Athletic Park

Lakeview Golf Course 

Downhill Karting at Winsport

Attend an Okotoks Dawgs baseball game

Paddle boating on the Bowness lagoon

Canoeing on the Glenmore Reservoir with the Calgary Canoe Club

Calgary Zoo

Telus World of Science

Fish Hatchery at the Bow Habitat Station

Badlands music festival

Calgary Folkfest

Drive-in movie at the Grey Eagle Casino

Fort Calgary

Globalfest Fireworks Festival

Millarville Farmers Market

Walk through the Weaselhead

Sandy Beach to splash in the river

Fish Creek adventures

Discover Nose Hill Park

Picnic at St. Patrick's island

Reading challenge with the Calgary Public Library

Calgary Pride

Harvie Passage to swim

Glenbow museum

National Music Centre - Free admission in July

Ice cream at Village

Calgary Corn Maze

Cobb's Adventure Park

Calgary Farmyard

Mini golf at Winsport

Speeders go-karting

Calgary Climbing Centre

Bowling at Mountainview

Flying squirrel Trampoline Park

Float the Bow or the Elbow river

Playground top spots listed in the Calgary Playground Review

Picnic at North Glenmore Park

City of Calgary Park n' Play

Calgary Outdoor Pools 

Evening stroll at Carburn Park

Canmore Park Splash pad

Inglewood Bird Sanctuary

Tennis in your local community

Pickleball at the Glenbrook community centre

Bike ride along the Bow river pathway

East Village adventures

The "new" public library

Calgary Farmers Market

Stroll through Elliston Park

Urban adventures in Griffiths woods Park

Go for a walk in a neighbourhood you've never been to

Urban hike, Douglas Fir Trail in Edworthy Park

Follow Calgary food trucks on IG and go find one for dinner

Van Gogh exhibit at the BMO Centre

B-Line Bike indoor bike park

Iced coffee from your favourite local shop, Vintage, Phil & Sebastian, Analog, etc…

Calgary Tower for aerial views of this beautiful city
Let this list serve as inspiration for your best Calgary summer yet!
Get out and discover or rediscover this spectacular city that has so much to offer.  It's only going to be summer for a few more weeks so enjoy it while you can!