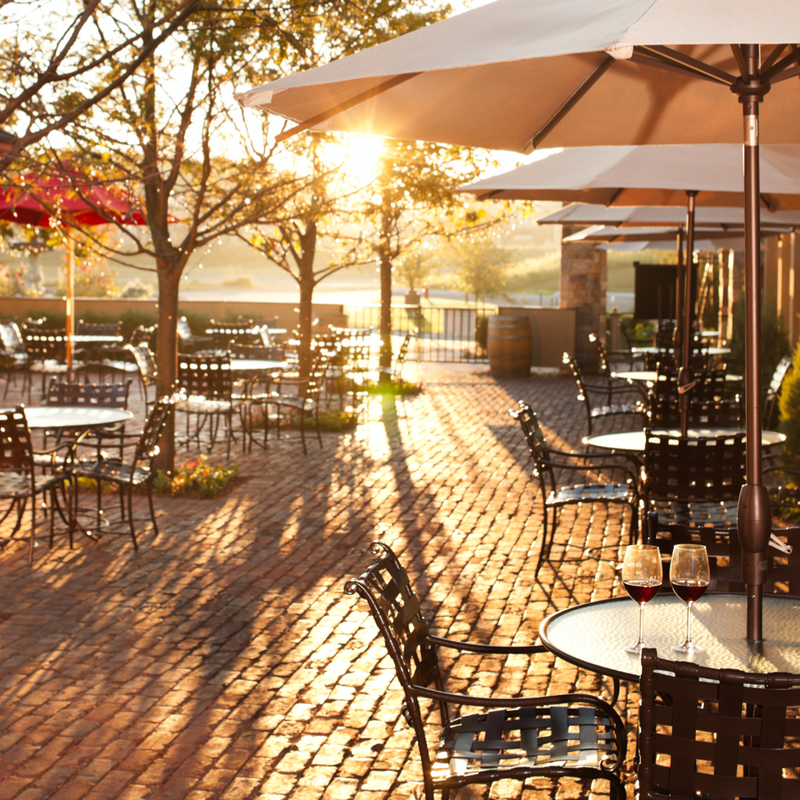 April 11th is a bit early in the year to be talking about patio season in Calgary but alas, here we are and the pandemic patio season is upon us. It's still a wee bit chilly out there and with a few flakes falling from the sky yesterday it's clearly not the typical start to patio season we'd expect but with limited options at the moment, we have no choice but to adapt and get creative so we can still go out and enjoy a delicious meal and hot or cold beverage. With indoor dining closed once again for an undetermined amount of time, we turn our attention towards patios that are (thankfully) remaining open for table service…. for now.
While it's not ideal to be sitting outdoors for a hot meal in mid-April, I'm happy to do it because I want to support our local restaurants who've been hit hard during this pandemic and I want to support the people who work at these restaurants because they've endured a tumultuous year never really knowing if or when they would get back to work. I also think it's important to support our mental health and if eating out can give us even that small sense of normalcy amidst this unwavering situation we have no real control over, I'm happy to do it, even if it's outside.
Calgary thrives on entrepreneurial spirit and these local eateries, breweries, diners, and restaurants exist because someone had a dream and the drive to make it happen. Nobody could have predicted a pandemic would massively disrupt our lives but it did and these places that make up the diverse food scene that's entrenching itself within our city need to be there when all of this is over, they are an essential part of the fabric of our city. Many of them have not stopped adapting to this uncertain climate to make sure we can still enjoy their delicious products and part of this adaptation process (thanks in part to the city) is the creation of patios where patios wouldn't normally exist giving patrons more opportunities to eat out and these business owners a chance to extend their outdoor seasons in a way they never would have considered before.
So on that note, it's patio season and we may as well embrace it! Here is a list of a few of my top spots in the city to enjoy an outdoor beverage or meal. Head down with your family, dog or close contacts to refuel and recharge, just make sure to do it safely.
Top spots to check out:
- 1016 8 Street SW - 
They have a large space that is mostly covered and heated. Definitely, the place to go for outdoor date night.
- 345 10th Avenue SW - 
Spectacular rooftop patio with tons of space to distance, amazing views and it's heated and kid friendly until a certain time.
- 4039 Brentwood Rd. NW - 
Massive "backyard" filled with picnic tables perfectly spaced so everyone can enjoy a cup of coffee outdoors. Doggos are welcome!
- 3919 Richmond Rd. SW - 
This bright, sunny & spacious patio opens everyday at noon. A great place to grab a plate of Nachos and a beer.
- 5340 2 Street SW -
 This spot is in the most random location but it has a great secluded patio ready to take on outdoor dining should the weather permit it. Check their Google listing or FB page to see if they'll be open.
6.
Angel's Drive In Bowness
- 8603 47th Avenue NW - 
They have a patio open for business! This retro family-friendly spot is sure to please and fill your belly!
- 316 3rd Street SW - 
Patio is ready for you and all those amazing specials still seem to be on the menu. It's one of the best crab shacks in town.
- 1100 11 Street SE - 
The patio of all patios, Cold Garden is set up for outdoor hangouts! Head to Inglewood and try one of their unique craft beverages.
- 1503 4th Street SW-
 This place is a staple along the 4th street strip. It's been a part of the Calgary pub scene since before my time and it continues to evolve and adapt to continue serving its patrons. It's heated and looks super comfortable, you won't even know it's snowing.
-3523 18 Street SW -
 This little spot on a corner in Marda Loop is ready for you! They have a lovely spaced-out patio with heaters and a fantastic menu the whole family can enjoy.
This is only a short list of the amazing places out there in our wonderful city. It might be a bit chilly but at least it's sunny and sometimes that's all you need. Go out and enjoy a coffee, pastry, libation or delicious meal and let these places know we want them to be here on the other side of this. 
Cheers!