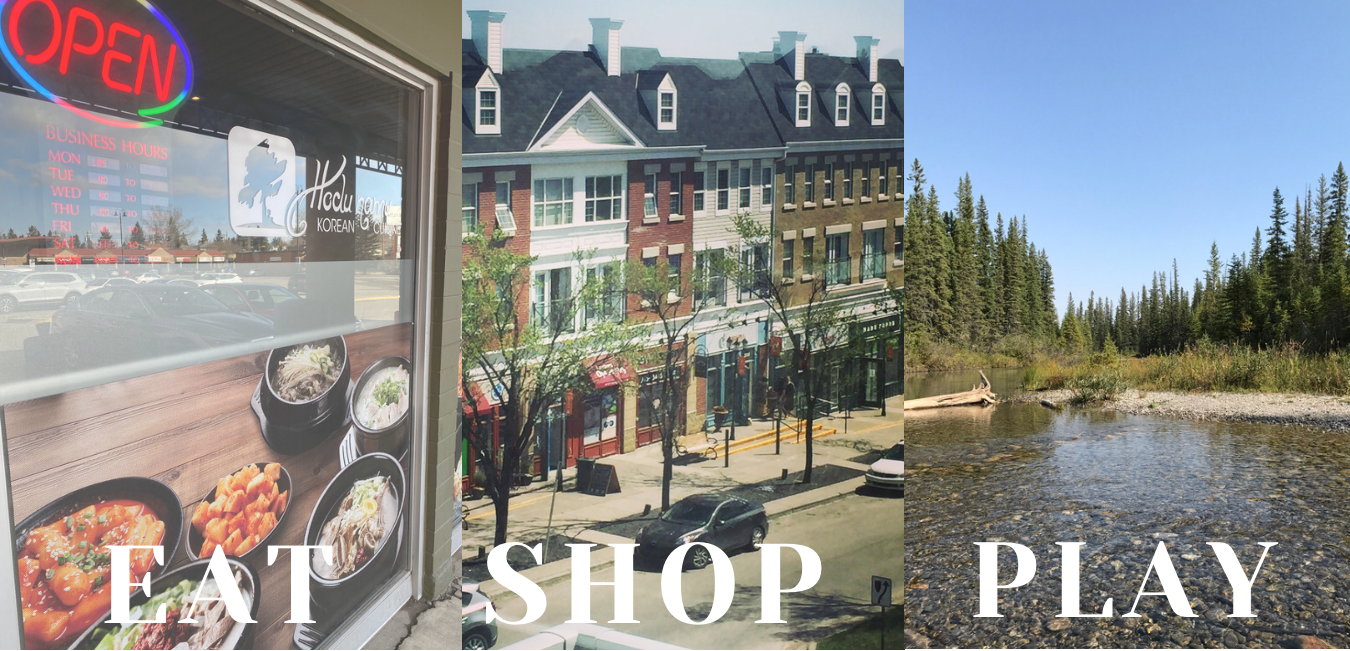 Calgary is a young city that continues to evolve and progress all while adapting to its ever changing economic environment.  There are some amazing local businesses that have been around for decades that are strongly rooted in the fabric of this beautiful city but there are tons of opportunities for aspiring entrepreneurs and creative business owners to share their talent, craft and knowledge and carve themselves a place in the local business scene.  I love trying new things and learning about them and their start up story in Calgary. I also love supporting local and most of all I love  sharing all of these great finds with you,  Here's what's on my list right now.
EAT:
  Hodu Namu Korean Restaurant - 4604, 37 St. SW, Calgary
I am a foodie, as in I like to consume delicious food that other people make for me. I stumbed upon this place a few years back and it is absolutely without a doubt one of Calgary's top Korean restaurants.  I have recently discovered that it has reopened after a few pandemic obstacles and I was thrilled to be able to come and dine in to have my all time favourite Dak galbi.   You won't regret giving this place a try.
SHOP
:  Kricket's the card room - 3518 Garrison  Gate St. SW, Calgary
This little shop has a history in our city.  At one time they were located in the historic neighbourhood of Mission but closed their doors and reopened in their hometown of Lethbridge.  They had such a strong customer base here in Calgary that they decided to come back and reestablish their business in trendy Marda Loop and it's absolutely worth a visit.  They carry items that you won't find in mainstream shops and they promote local makers and artists by selling their items in their store.  If you ever need a one of a kind card, this is the place to get it and if there's ever been a time when mailing a card means something it's NOW!  
PLAY: 
Griffith Woods Natural Environment - Near Discovery Ridge Blvd SW
This natural environment has paved pathways, little bridges, trails in the woods as well as perfect little secluded spots to have a picnic.  It is kid and senior friendly and the whole family will enjoy this mini excursion in the woods and its proximitiy to the city makes  it an easy great alternative and will give you the fresh air, outdoorsy fix you're looking for.